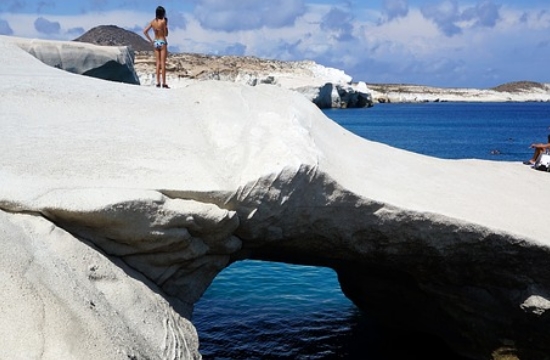 Global and European awards were awarded to four Greek beaches, which were awarded by Tripadvisor's Travellers' Choice Awards among the best in the world and Europe respectively, for 2021.Specifically, the beaches of Kissamos and Elafonisi of Crete were among the top 25 beaches in the world, but also the top 25 in Europe, while the beaches of Kleftiko and Sarakiniko of Milos were among the top 25 in Europe.These beaches emerged based on the preferences gathered by travelers from all over the world, on the largest platform of the travel industry.The awards are based on the quality and quantity of reviews and reviews produced by Tripadvisor users over the past 12 months. In addition, data on the number of storages of these beaches have been included in users' accounts this year. A recent Tripadvisor survey showed that 60% of travelers are most likely to take a beach vacation in 2021, Tripadvisor's vice president and general manager of global media operations, Christine Maguire, said.
For properties in the above islands visit our website: buy2greece.gr/en or contact us:
email:buy2greece@gmail.com
tel:+30 210 7710150.